About Us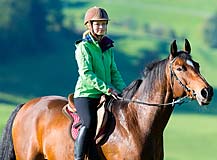 Postyme was incorporated in 1978 by Charles O. Odom and Alice L. Odom. Postyme products includes the "original" water-soluble 5 Day Blister, Body Ease and Work N Blister. The Company is now operated by Kevin B Skaggs (president) and Charles Warren Odom (vice president) who are the sons of the prior owners. Vets, farriers and trainers have been using our products for over 37 Years. These products are for "non-food" animals only.
Since 1978 Imitations have come and gone but Postyme will continue to meet the high standards of Professional Horse Owners, Farriers, Vets and Trainers.
Simple, easy to use, safe and the best we can make.