Welcome to our site!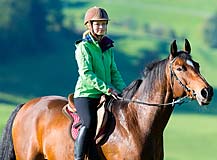 Postyme was incorporated in 1978 by Charles O. Odom and Alice L. Odom. Postyme products include the "original" water-soluble 5 Day Blister, Body Ease and Work N Blister. Vets, farriers and trainers have been using our products for over 37 years with great results. These products are for "non-food" animals only. Derby Doc Alex Harthill used our 5-day blister on a triple crown winner "Seattle Slew".
More
Since 1978 Imitations have come and gone but Postyme will continue to meet the high standards of Professional Horse Owners, Farriers, Vets and Trainers.
Simple, easy to use, safe and the best we can make.