Welcome to our site!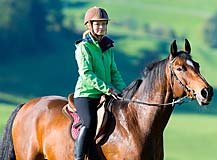 Postyme was incorporated in 1978 by Charles O. Odom and Alice L. Odom. Postyme products include the "original" water soluble 5 Day Blister, Body Ease and Work N Blister. Vets, farriers and trainers have been using our products for over 37 years with great results. These products are for "non food" animals only. Derby Doc Alex Harthill used our 5 day blister on triple crown winner "Seattle Slew".
In 1986, Bond N Flex was introduced as a structural hoof repair product and it is the first product for all hoof repairing, rebuilding and nail free shoeing. Horse people have shown absolute confidence in allowing their farrier's to shoe problematic horses with Bond N Flex and in million-dollar races. Horses shod with Bond N Flex include "Lit De Justice" at Woodbine Racetrack in the 1996 Breeder's Cup Sprint, "Elmhurst" at Hollywood Park in the 1997 Breeder's Cup Sprint and "Twice The Vice" won twice with nail free shoes. Horses can run on direct turf, mud, slop and in deep yielding ground. Bond N Flex has also had remarkable results with standard bred horses, saddle horses and show jumpers. Bond N Flex has been used with great success not only on performance horses, but also breeding stock, pleasure and work horses, and convalescing horses. Read our story about Maggot (a white rhinoceros) and Saving Melody (a Life Saving Hoof Repair).
Since 1978 Imitations have come and gone but Postyme will continue to meet the high standards of Professional Horse Owners, Farriers, Vets and Trainers.
Simple, easy to use, safe and the best we can make.